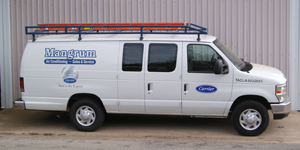 Samuel E. Mangrum established Mangrum Air Conditioning in January 1973. Located at 633 Lingleville Road, Mr. Sam opened his business in a small shopping center where it still exists today. His goal was to provide a service to customers who were in need of heating and air conditioning. In those days not many people in Stephenville or Erath County had central systems in their home. His first job was sold because one customer saw a Carrier clock that was hanging in the window of the office. At that point, Mangrum Air Conditioning and Carrier would become synonymous names in Stephenville. Shortly after opening the doors, Mr. Sam's sons, Bobby and Tim, would join the business. They both played key roles in establishing the company and both continue to work for the company still today.
There have been many additions to the building and the business that Mr. Sam started in 1973. The building consist today of three store fronts and two metal storage buildings to total over 10,000 square feet of office and storage space. Mangrum Air Conditioning also in the 90's installed computer systems to stream line business operations and continue innovations to maintain leadership as the top air conditioning company in Erath County.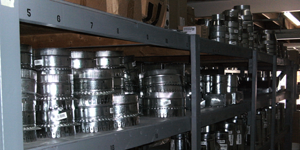 In 1994, Bobby's son, Sam, joined the team as a helper. He has worked both in the field and in the office and is currently the Office Manager.
Mangrum Air Conditioning, Inc. has installed and serviced thousands of units over the years. They include everything from small residential houses to commercial buildings. The employees have installed units at schools, churches, and industrial buildings. No job has ever been too small to handle.